LA Waste Solutions is your dumpster rental Lafayette Louisiana headquarters! We specialize in providing dumpsters of various sizes to residential and commercial customers throughout Lafayette. We have 10-yard, 20-yard and 30-yard dumpsters to choose from, ensuring you get the perfect dumpster for your project. From our large selection of dumpsters to our convenient, friendly service, dumpster rentals Lafayette LA just got better!
Best Dumpster Rental Prices in Lafayette LA
Looking for the best dumpster rental prices Lafayette LA has to offer? You can rest assured that LA Waste Solutions has the most affordable rentals and the easiest booking around. We offer affordable pricing on all our dumpsters and even offer you no-obligation quotes for service. So wherever you are in the city, we'll be there with the right dumpster for the job at the best value possible.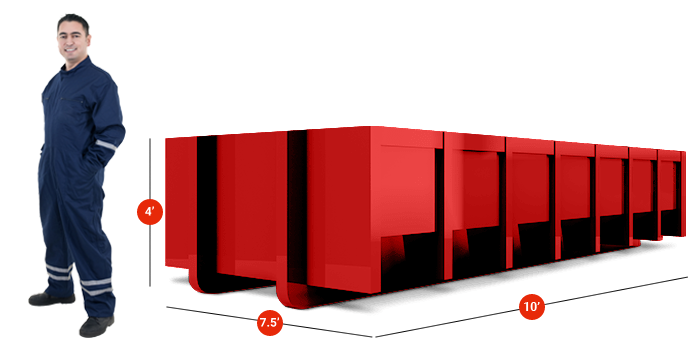 10 YARD DUMPSTERS
Capacity Equivalent: 4 Pick-up Loads
Ideal for household cleanup projects, including removal of old carpets, small furniture, toys and other household items. At just 4 feet tall, this dumpster is easy to load, too.
Book Online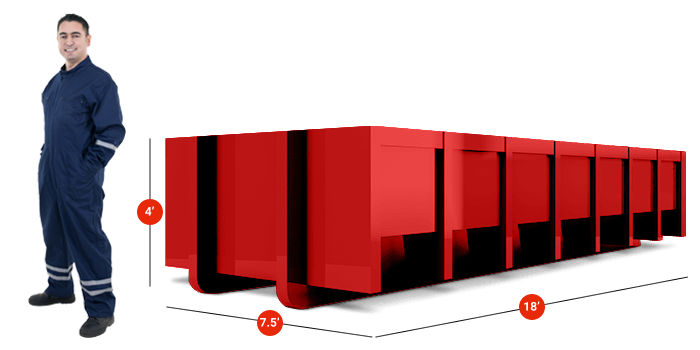 20 YARD DUMPSTERS
Capacity Equivalent: 6 Pick-up Loads
Great for yard cleadup, house clean up, and small remodeling projects. This dumpster offers a lot of room allowing you to remove a ton of junk all at once.
Book Online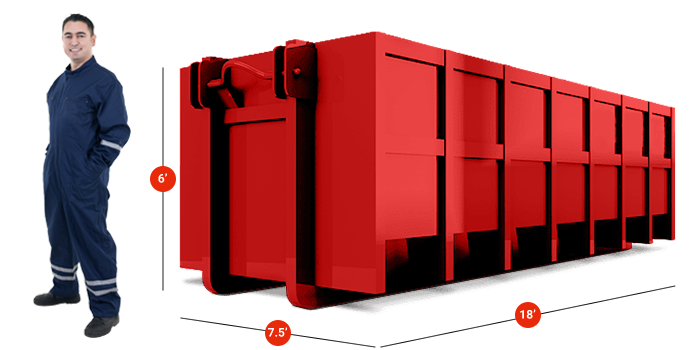 30 YARD DUMPSTERS
Capacity Equivalent: 8 Pick-up Loads
This dumpster is large enough for bigger remodeling project like bathroom renovations, or full attic and garage cleanouts. Great for bulky, heavy and large materials.
Book Online
Dumpster Rentals Lafayette LA

There are a number of reasons why you may need a dumpster rental Lafayette Louisiana, and the good news is that our dumpsters are perfect for every project. Some of the most common projects that require the use of our dumpsters include; attic cleanouts, garage cleanouts, remodels, demolitions, spring cleaning projects, and more. We love seeing our fellow Lafayette residents cleaning out, sprucing up, and getting rid of unwanted junk.

Whether the debris that you need to be removed is soil, gravel, or concrete debris resulting from a large-scale construction project, the team here at LA Waste Solutions can recommend the perfect dumpster for your needs. And you can feel good about trusting your junk with us as we have a close relationship with Lafayette Waste Management, and we work hard to keep our city clean and eco-friendly for our future.

If you're ready to reserve your dumpster rentals Lafayette LA, get in touch with us today. We're proud to offer custom, online scheduling that makes it easy for all our customers, including contractors and commercial clients, to reserve the right dumpster when they need it. Get in touch today to see how we can make your next project a breeze.

Award winning customer service
Dumpster Rental Lafayette LA
We'e here to help make your project as smooth and easy as possible and that means that we deliver your dumpster rental Lafayette LA in the place that's most convenient for you so that you can complete your project quickly and easily. So, whether you need a dumpster rental to remove junk from your Lafayette home or you need one to clear the debris from a major commercial renovation, we have the dumpster to get the job done right.
We'll Pick Up Just About Anything!
Below are examples of items we pick up but not limited to:
E-Waste Disposal
Refrigerator Disposal
Mattress Disposal
Foreclosure Clean Outs
Construction Waste Removal
Yard Waste Removal
Appliance Removal
Trash Removal
Television Disposal
Furniture Removal
Hot Tub Disposal
Garbage Removal
10-yard Dumpster
Our 10-yard dumpster rental is one of our most popular packages. This dumpster can handle up to two tons of debris, making it perfect for household cleanup projects and other light-duty work. It's easy to load with its 4-feet tall sides and small enough to fit just about anywhere on your property.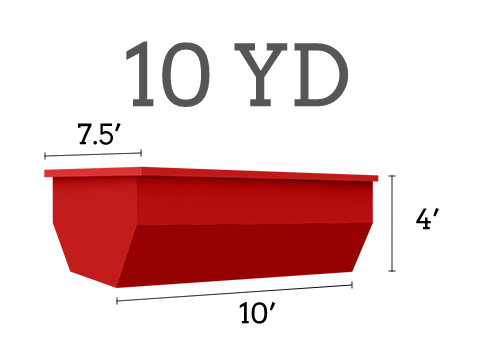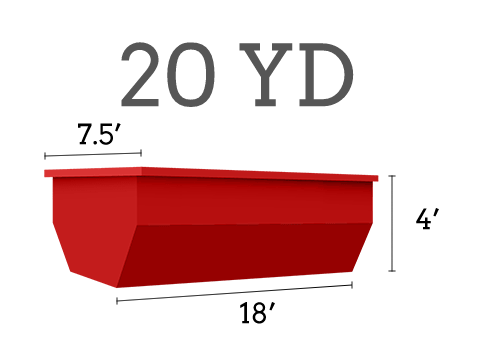 20-yard Dumpster
Our next package features a 20-yard dumpster that can handle up to four tons of junk. This dumpster is perfect for small remodeling projects, yard cleanup, and light-duty cleanouts. It features heavy-duty walls that can hold up to whatever you fill it with, whether that be dirt and rocks or carpets and roofing materials.
30-yard Dumpster
Our largest dumpster is our 30-yard unit, making it one of the biggest dumpster rentals Lafayette LA has to offer. This unit is designed to withstand just about anything that you throw at it and is ideal for large-scale cleanouts and major renovations.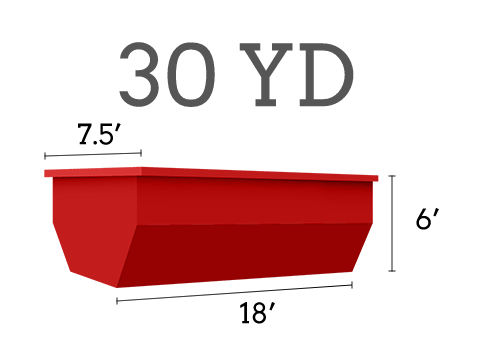 See What Our Customers Say!
"Always a pleasure to do business with, their customer service is by far the best. I will be using LA Waste Solutions for all my dumpster needs. BEST AROUND BY FAR!!!!!"
"I ordered a 20 yard dumpster from LA Waste Solutions for a renovation and one of my rental properties in Lafayette, LA. This was by far the easiest transaction I have done for a dumpster rental. The dumpster was delivered on time, clean truck and dumpster. Did not tear up my property. When I contacted them to empty the dumpster and get a new one, the dumpsters were swapped the same day. Great service! I will be using LA Waste Solutions anytime I need a dumpster going forward."
"I called for a dumpster rental for a job we had to do on pinhook, near the Hilton Hotel in Lafayette, La. Ryan was unbelievably quick with a price and an agreement on delivery. We will absolutely use La Waste Solutions for our dumpster rentals just because of how simple he made the process and there were zero hidden fees. The price he gave me was the price I paid. I highly recommend calling La Waste Solutions for your Dumpster/Roll off container needs!"
"I rented a 20 yard dumpster from LA Waste Solutions after moving into a new home in Youngsville, LA and leaving a rent house in Lafayette. Moving made easy! I didnt have to go back and forth to empty trash and the dump...LA Waste Solutions handled the work for me. Will use this service again...customer service was friendly and helpful! Easy and convenient to reserve a dumpster!"
Call us today!
816-588-7819
If you're ready to get the ball rolling on your next project and require the assistance of a heavy-duty dumpster, get in touch today. You can reserve your dumpster rental online through our convenient ordering system, or you can give us a call and one of our friendly team members will set you up.

We take pride in our dedication to providing superior customer service from your initial contact with us until the time we roll your dumpster and unwanted junk out of sight.

Office Hours
We're open to serve you Monday through Thursday from 9:00 AM-5:00 PM and Fridays from 9:00 AM-4:30 PM and our online ordering system is always available for you because we understand that your work happens around the clock.
Our Service Area
La Waste Solutions is proud to serve Lafayette and surrounding communities.
If your project site is beyond that radius, just let us know! We frequently deliver even farther out, and special accommodations can usually be made to suit your project - and your wallet.
NOTE: Extra fees may vary depending on how far you are outside our service area.