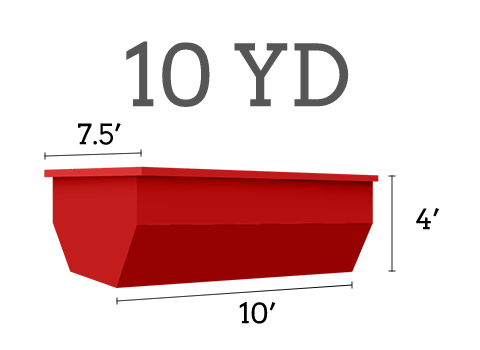 10 Yard Dumpster
Introducing the 10 Yard Dumpster from La Waste Solutions, the perfect solution for your waste management needs in Lafayette, LA. This dumpster is ideal for smaller-scale cleanup projects, such as home renovations, and provides ample space to dispose of a moderate amount of waste.
The 10 Yard Dumpster is made with heavy-duty materials, ensuring that it can handle all types of waste, from household debris to light construction waste. Its compact size means that it can fit easily in tight spaces, making it an ideal choice for those with limited space.
In addition to its practicality, this dumpster rental also offers convenience. It comes with a roll-off system, making it easy to load and unload waste. The rental period is flexible, so you can choose the length of time that best fits your needs. And, with its modest size, you won't have to worry about overloading it, as you would with larger dumpsters.Ready to rent your 10 Yard Dumpster in Lafayette, LA? Simply add to cart and get started with the booking process now. Contact La Waste Solutions to learn more about their rental options and to begin the booking process today.
Our 10 yard dumpster is great for:
Junk removal

Fence removal

Home renovation projects

Estate cleanouts

Carpet removal
Holds 4x Pickup
Truck Loads

$475 1-7 Day rental 2 ton of material
$15 Per Additional Day
$70 Per Additional Ton
Max Weight Limit: 8,000 lbs